Specialized & lean development
We build strong & modern Web Apps
We transform your ideas into quality and high performance web applications for your business
Focus on what's really important
[
ReactJS
AWS
Docker
GitHub
]
Building powerful software solutions is a really hard work to do when it is not your main activity. The path to deliver strong, resilient and competitive digital solutions could be a maze for your people and business.
How can we work for your organization?
Understanding. Our first job is to understand your business, process and people.
Designing a plan. Your organization need a clear plath to implement digital solutions.
Implementing.
The key to successful developments is understanding business to communicate and plan solutions that positively impact your environment.
This is only possible using fair project methodologies to make it happen effectively. Some of the methodologies we use are:
SCRUM
Kanban
Extreme Programming
Crystal Methods
We must be prepared for constant business changes and the agility of reacting to constant changes is vital in this season, so our improvement methods and continuous delivery of results are part of our strengths.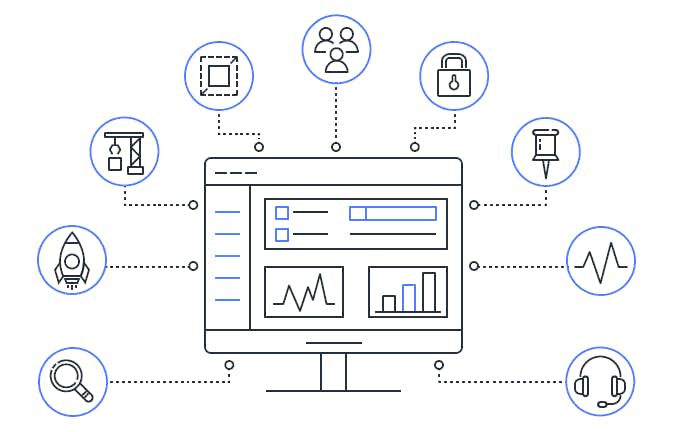 What we can build for you?
We specialized in high performance & modern web applications. *How can we help your business?* **First of all,** we design a strategy for your ideas, for your business. Then we can develop great web applications and bring you results constantly.
How can we bring it to your business?
Now that we have a strategy, our teams start developing under **agile methodologies like SCRUM.**
Integrations (API)
We integrate third-party services to your organization in a comprehensive way, transforming opportunities
Let's talk about your ideas
We have a specialized team for your project to be successful
Development process
We know the way for an idea to become a product of value through a ** web / mobile application **